Benefits of ISO 9001 Certification Brisbane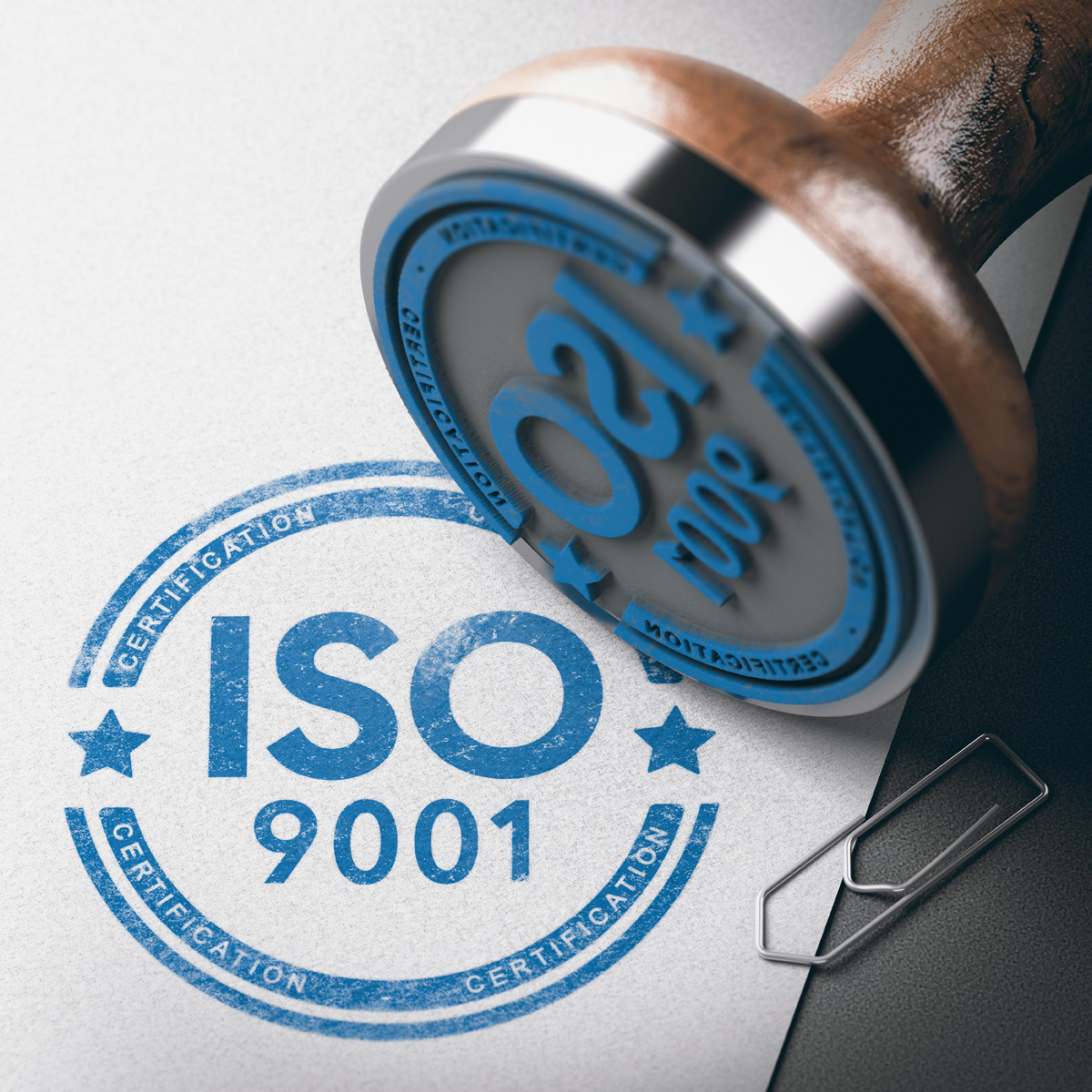 Quality management is the first and foremost responsibility of any organisation because for any entrepreneur meeting the needs and expectations of all the stakeholders is crucial for success. The ISO 9000 family of quality management systems or QMS helps in ensuring it. ISO 9001, basically, is the international standard developed to specify the salient requirements of a reliable QMS. This standard is used by organisations to show their stakeholders including consumers and clients that their products and services are in complete accordance with the requirements of customers and state's law.
Provision of a practical and workable QMS is the primary aim behind creation and regulation of the ISO 9001. If an organisation adheres to the rules of ISO 9001, it can be stated that the organisation's policies, products, and services are designed according to the regulatory requirements of this QMS. By implementing ISO 9001 effectively and robustly, it becomes very easy to not only monitor any and every area of your business but also to improve them to meet stakeholders' expectations.
It is a fact that in the highly competitive, volatile, and results-oriented corporate world of the twenty first century, without implementing an effective QMS, an organisation cannot thrive. To remain competitive, and get an edge over your competitors, you must implement ISO 9001 as it will allow you to focus on all those areas of your business that are weak and need your attention. A QMS greatly helps in establishing management processes across all areas of your business so as to ensure productivity, viability, and profitability of your business.
ISO 9001 mainly described the requirements and standards that organisations and entrepreneurs must fulfill in order to run business, and offer their products/services to consumers. Independent confirmation about an organisation's successful adoption of rules and principles outlined under the ISO 9001 is provided by third-party certification agencies. It is worth noting that ISO 9001 is the world's most widely and commonly used management tools with more than one million organisations around the world being certified as adherers of ISO 9001. Moreover, in the entire family of ISO 9000, ISO 9000 is the only standard that asks for certification.
Usually, ISO 9001 certification is sought by the whole organisation but it is also possible to acquire certification for a specific department or facility. Currently the ISO 9001:2015 version is implemented, which was introduced in September 2015. This version assessed whether your company's QMS is according to ISO 9001 regulations and effective or not. It also forces business owners to identify any weak areas and proactively improve them.
There are seven principles of ISO 9001 including the following:
Customer should be the priority and primary focus and companies must strive to understand and cater to meet and exceed customers' expectations, needs, and demands.
A wholesome and healthy workplace environment is important to be established to ensure unity within the workforce and help the organisation stay focused towards its key objectives.
People at all levels should be considered the pillars of an organisation and business owners must ensure to use their skills/abilities for the company's benefit.
To achieve organisational objectives, a process-oriented approach is requires. Thus, activities and resources must be managed as a process.
Business owners must make continual improvement in the organisation's processes, workers' skills, and policies a permanent objective.
Decisions must be based on evidence by accessing data and information.
All stakeholders must be given their due importance including the external providers such as contractors and suppliers to ensure creation of value.
Benefits of ISO 9001:
There are many, diverse benefits of getting ISO 9001 certification and following its rules and regulations. Some of the main benefits are as follows:
Global Recognition: It is a globally recognised QMS and if an organisation acquires ISO 9001 certification it will be considered a reliable business
Maximum Adaptability: ISO 9001 is a truly diverse QMS because it is suitable for all types of organisations from small to medium and large sized.
Procedural Productivity & Efficiency: It brings forth considerable improvement in the overall productivity and efficiency of all processes and helps in minimising wastage.
Improved Internal Management: An organisation's internal management also gets improved
Customer Trust: It results in enhancing customer retention and acquisition by giving them the confidence that your organisation's products and services are of highest standards
Profitability Ensured: Entrepreneurs can expect consistent profitability and monitored and measured results
Extensive Compatibility: ISO 9001 is compatible with all the other ISO standards
Practical Approaches: The best aspect of implementing ISO 9001 QMS is that it encourages and instills practicality within all levels and processes of an organisation. That is, it helps in ensuring acquisition of skill sets and adoption of processes that will improve the overall success rate and profitability of the organisation.
Outlines Responsibilities: Another benefit of adopting this standard is that it outlines the areas of responsibilities across the entire organisation.
Minimal Mistakes: Working with an ISO 9001 certified firm is definitely rewarding for customers because it ensures excellent reporting and communication.
Enhancement in Quality of Doing Business: ISO 9001 is helpful in enhancing the quality of doing business by improving the customer services considerably, and encouraging reliable and up-to-the-mark product scheduling and delivery.
Cost Reduction: By identifying weak areas and deficiencies, ISO 9001 helps business owners in making timely and thorough improvement to prevent future damages and unnecessary expenses.
Market Opportunities: ISO certification can open new doors and business opportunities because its acquisition can give an organisation instant boost in its credibility and reliability.
Transparency: Certification is beneficial in ensuring transparency in processes. It makes procedural and communication structures clearer and also outlines tasks and responsibilities appropriately. Transparency increases the overall involvement of your employees and this helps in making the working atmosphere healthier and more productive as work pressures are substantially reduced. In other words, ISO 9001 changes your workplace environment for the better.
On the whole, ISO 9001 certification benefits organisations, customers, and markets alike. Since it emphasises on continual improvement at all levels and addressing weak areas immediately, therefore, customers are assured that they will be receiving top quality products/services, as per their requirements. Companies can enhance their brand image, create value, broaden their reachability and customer base, and deliver consistent performance through ISO 9001.
On an internal level, the organisation can benefit from increased job satisfaction among employees, expect improvement in employee motivation and morale, reduce scrap, expect improvement in operational results, and increase efficiency. This standard is recognised all over the world so, you can easily seek to gain stronghold in not only domestic but international markets as people prefer working with certified companies. In fact, some people want to do business only with those companies that have acquired ISO 9001 certification.
Basically, it assures customers that the management systems that you have implemented at your organisations are assessed and improved consistently. It serves as a proof that you give immense consideration to quality of products and services because a third-party independent agency is involved in the auditing and assessment process. Higher operating efficiency is achieved when organisations start considering quality management as a key and integral part of their business operations.